Datum: 16.09.2019.
Šesnajs otobra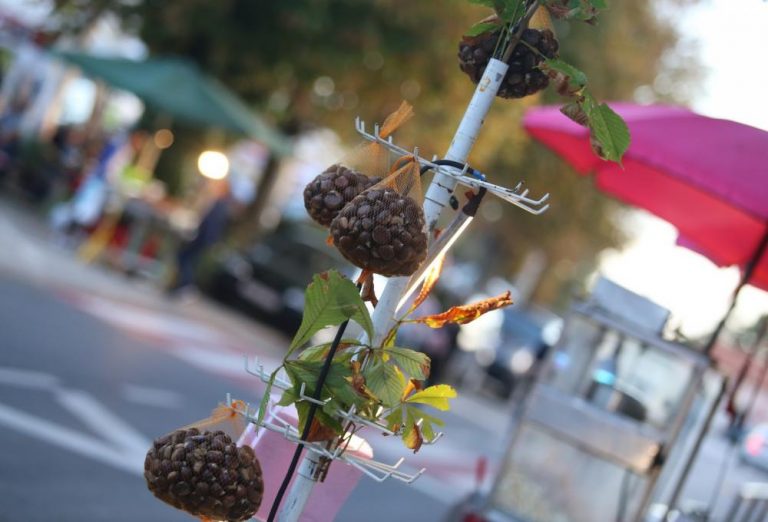 Dan Općine Sveta Nedelja obilježava se 16. listopada ili kako to kažu domaćini "na šesnajs otobra". Od pamtivijeka je taj dan za žitelje Nedešćine, ali i za čitav kraj, bio od iznimnog značaja, obzirom da je to bio dan kada se u Nedešćini održavao nadaleko poznati stočni sajam.
U današnje vrijeme Dan Općine Sveta Nedelja obilježava se Svetom misom u Župnoj crkvi Presvetog Trojstva u jutarnjim satima te svečanom sjednicom Općinskog vijeća u popodnevnim satima, dok cijelu manifestaciju prate raznovrsni sportski, zabavni i glazbeni sadržaji.
U osnovnoj školi "Vitomir Širola Pajo" u Nedešćini posjetitelji mogu razgledati izložbu gljiva i samoniklog bilja Društva gljivara Labinšćine "Martinčica", kao i radove učenika matične škole u Nedešćini te područne škole iz Svetog Martina.
Boćarski turnir u trojkama boćarskih klubova sa područja općine Sveta Nedelja održat će se u poslijepodnevnim satima.
Očekuje Vas bogata gastronomska ponuda, ponuda vrsnih vina lokalnih vinara te raznorazni autohtoni i ostali proizvodi.
Vrijedne žene iz Udruge "Mendula" nudit će slastice u humanitarne svrhe te dodijeliti nagrade za najljepšu okućnicu.
Prezentirat će se i unikatni radovi štićenika Doma za odrasle osobe "Sveta Nedelja" iz Nedešćine kao i Udruge za zapošljavanje osoba s invaliditetom INPROMO Labin.
Za najmlađe su također osigurani zabavni sadržaji.
Cijelu manifestaciju prati raznovrsni zabavni i glazbeni program, od kojih izdvajamo nastup mladih članova KUD-a "Ivan Fonović Zlatela" iz Kršana koji će prezentirati dio istarske folklorne baštine te KUD-a "Đulistan" iz Labina koji će predstaviti plesove nacionalne bošnjačke manjine.
Za veselu atmosferu do ranih jutarnjih sati pobrinut će se legendarni Dražen Zečić & Banana band te glazbena grupa Top of The Pops.
---
The official festivity of the Municipality of Sveta Nedelja is celebrated on 16th October or, as locals pronounce it, "na šesnajs otobra". This day has always been of exceptional importance for the inhabitants of Nedešćina, but also for the area as a whole, as it was the day when the widely known cattle fair took place there.
Nowadays, the official festivity of the Municipality of Sveta Nedelja is celebrated with a Holy Mass in the Parish Church of the Holy Trinity in the morning, then in the afternoon hours ceremonial session of the Municipal Council takes place, while the whole event is accompanied by various sport, entertainment and music content.
Visitors can attend the exhibition of mushrooms and wild plants organised by the "Martinčica" mushroom society of Labin and presented in the Vitomir Širola Pajo School in Nedešćina, and works of students from the Nedescina primary school and the St. Martin district school will be exhibited there as well.
Bocce tournament is held for teams of three in the afternoon.
You can expect a rich gastronomic offer, a selection of excellent wines from local winemakers and various autochthonous and other products.
Ladies engaged in the "Mendula" association will offer desserts for humanitarian purposes and award prizes for the most beautiful garden in the municipality.
The unique works of the residents of the "Sveta Nedelja" adult home from Nedescina and the Association for the employment of persons with disabilities INPROMO Labin will also be presented.
Entertainment programme for kids will also be ensured.
The whole event is accompanied by different and varied entertainment and music program, like performance of young members of KUD "Ivan Fonović Zlatela" from Kršan, who will present a part of Istrian folklore heritage and KUD "Đulistan" from Labin who will present dances of the national Bosnian minority.
Dražen Zečić & Banana Band and Top of The Pops will take care of the fun and cheerful atmosphere in the evening hours.
---
Der Tag der Gemeinde Sveta Nedelja wird am 16. Oktober, oder wie die Gastgeber sagen "na šesnajs otobra" (am sechzehnten Oktober im Dialekt ausgesprochen), gekennzeichnet. Seit jeher war dieser Tag für die Einwohner von Nedešćina, aber auch für die gesamte Gegend, von ausgenommener Bedeutung, da dies der Tag an welchem die weithinaus bekannte Viehmesse in Nedešćina stattfindet, war.
In heutiger Zeit wird der Tag der Gemeinde mit einer heiligen Messe in den Morgenstunden, sowie einer feierlichen Sitzung des Gemeinderats am Nachmittag gekennzeichnet.
In der Schule Vitomir Širola Pajo in Nedešćina können die Besucher eine Pilze- und urwüchsige Pflanzen Ausstellung besuchen, sowie die Werke von Schülern der Nedescina und der St. Martin Grundschule sehen.
Am Nachmittag wird ein Boccia Turnier in Dreiergruppen abgehalten.
Hier finden Sie ein reichhaltiges gastronomisches Angebot, eine Auswahl von ausgezeichneten Weinen lokaler Winzer, sowie verschiedene einheimische und andere Produkte
Wertvolle Frauen der "Mendula" Vereinigung werden Desserts für humanitäre Zwecke anbieten und Preise für den schönsten Garten der Gemeinde vergeben.
Es werden ebenfalls die einzigartigen Arbeiten der Bewohner des Erwachsenenheims "Sveta Nedelja" aus Nedešćina und der Vereinigung für die Beschäftigung von Menschen mit Behinderungen- INPROMO Labin, vorgestellt.
Unterhaltung wird auch für die Kleinsten angeboten.
Die ganze Veranstaltung wird von einer Vielzahl von Unterhaltungs- und Musikprogrammen begleitet. Hiermit heben wir die Aufführung von jungen Mitgliedern der KUD "Ivan Fonović Zlatela" aus Kršan, die einen Teil des istrianischen Folkloreerbes präsentieren werden, und der KUD "Đulistan" aus Labin, die die Tänze der nationalen bosnischen Minderheit präsentieren werden, hervor.
Die legendäre Drazen Zecic & Banana Band und die Musikgruppe Top of The Pops sorgen für gute Stimmung am Abend.
---
Il giorno ufficiale e la festa del Comune di Sveta Nedelja (Santa Domenica) viene celebrata il 16 ottobre o, come dicono i locali, "na šesnajs otobra". Questa giornata è da sempre di grande importanza non solo per gli abitanti di Nedešćina, ma per l'intero territorio circostante, poiché in passato ci si teneva la famosa fiera del bestiame.
Oggi, la festa del Comune di Sveta Nedelja viene celebrata con la Santa Messa nella chiesa parrocchiale della Santissima Trinità al mattino e con la solenne sessione del Consiglio comunale nel pomeriggio, mentre l'intero evento è accompagnato da varie manifestazioni sportive ed altre, e dal programma d'intrattenimento musicale.
Alla scuola elementare Vitomir Širola Pajo di Nedešćina, i visitatori potranno assistere alla mostra dei funghi e delle piante selvatiche, organizzata da "Martinčica" , società dei raccoglitori di fungi di Labin, e in più vi ci saranno esposte le opere degli studenti della scuola elementare di Nedešćina e quella di Sveti Martin.
Il torneo di bocce a tre si svolgerà nel pomeriggio.
Vi aspetta una ricca offerta gastronomica, una selezione di ottimi vini di produttori locali e vari prodotti autoctoni e altri.
Le donne valorose dell'associazione "Mendula" offriranno dessert a scopi umanitari e assegneranno premi per il giardino più bello del comune.
Saranno inoltre presentate le opere uniche dei residenti della casa per adulti "Sveta Nedelja" di Nedešćina e dell'associazione per l'occupazione delle persone con disabilità – INPROMO Labin.
L'intrattenimento è previsto anche per i più piccoli.
L'intero evento è accompagnato da una varietà di programmi d'intrattenimento e di musica, di cui mettiamo in evidenza l'esibizione dei giovani membri del KUD "Ivan Fonović Zlatela" di Kršan, che presenteranno parte del patrimonio folcloristico istriano e del KUD "Đulistan" di Labin, che presenteranno le danze della minoranza nazionale bosniaca.
Il leggendario cantante Drazen Zecic & Banana Band ed il gruppo musicale Top of The Pops si prenderanno cura dell'atmosfera divertente e allegra alla sera.